Letter from cardinal Burke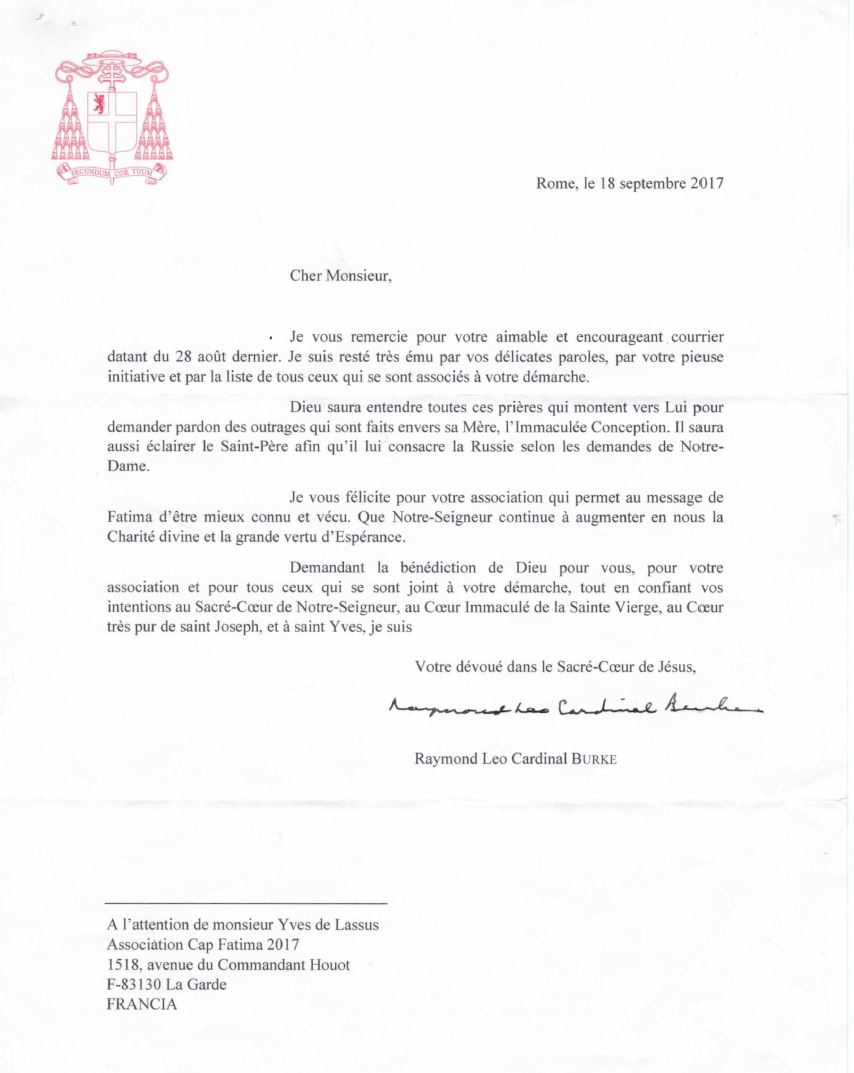 Rome, the 18th of September 2107
 Dear Sir,
   I thank you for your kind and encouraging letter dated the 28th of August.  I have been very touched by your thoughtful words, by your pious initiative and by the list of all those who are associated with your endeavour.
   God will hear all those prayers which rise up to Him to ask pardon for the offenses made against His Mother, the Immaculate Conception.  He will also enlighten the Holy Father so that he consecrates Russia according to Our Lady's requests.
   I congratulate you for your association which enables the message of Fatima to be better known and practised.  May Our Lord continue to increase in us Divine Charity and the great virtue of Hope.
    Asking God's blessing for you, for your association and for all those who are involved in your initiative, while confiding your intentions to the Sacred Heart of Our Lord, to the Immaculate Heart of the Holy Virgin, to the Most Pure Heart of Saint Joseph, and to Saint Yves, I am
   Your most devoted in the Sacred Heart of Jesus
                                                            Raymond Leo Cardinal BURKE