Newsletter n° 43 (14 January 2017)

Dear friends,
The last newsletter proposed a programme so that the centenary year sees the development of the devotion to the Immaculate Heart of Mary and at the same time, the recovery of the situation – more and more catastrophic, especially morally - in which we find ourselves (see the previous newsletter).  But how is it possible to believe that such simple actions could make for such a recovery ?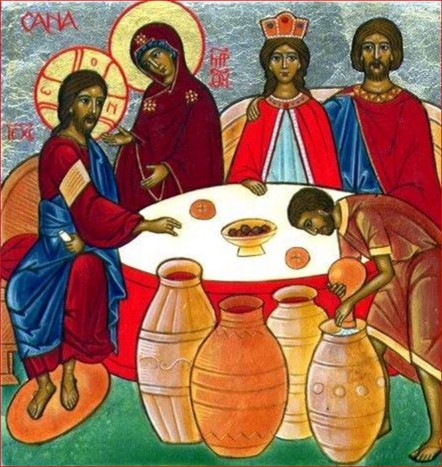 The gospel this Sunday (extraordinary rite) gives us the answer.  It tells of Jesus' first miracle, and shows that before the actual miracle itself we have to undertake different acts which, in this case, were carried out by Our Lady.  The first of these acts is a request.  « They have no wine. »  The second is an act of faith :  « Whatsoever he saith unto you, do it. »  We have, there, a perfectly sublime act of faith as Jesus had just said to his mother :  « Woman, what have I to do with thee ? mine hour is not yet come. »  But Mary has Faith.  Moreover, she knows her Jesus better than anyone else.  So, she does not hesitate to say to the servants :  « Whatsoever he saith unto you, do it. »  The third act is a concrete action which seems to have little to do with the ultimate objective.  Jesus asks :  « Fill the waterpots with water. »  The servants must have wondered what was going on inside the head of the person who gave them this order.  What use is it to fill pots with water, when what you're looking for is wine ?  And most of Our Lord's miracles took place according to a similar plan, in particular the resurrection of Lazarus.
---
Therefore, before God intervenes, we have to do three things : ask for a grace, affirm our faith in divine power and accomplish the action asked for by Heaven, even when it seems to bear no relation to the ultimate objective.  It's what the Benedictine motto sums up perfectly by uniting within one expression the request and the act of Faith:  Ora et labora.  If we want to put right the current situation we should therefore pray and act.
Concerning prayer, is there anything more likely to incite divine intervention ?  Well, yes !  At Fatima Our Lady revealed :  « God wants to establish throughout the world the devotion to the Immaculate Heart of Mary ».  Thus, the devotion to the Immaculate Heart of Mary is particularly desired by God for our time.  Consequently, it is, after Holy Mass, the devotion most likely to touch His Heart and make Him do something.  And many graces are attached to this devotion :  in particular, peace for the world and the end of war (see newsletter n°35) as well as the fulfillment of all our temporal or spiritual needs through the daily recitation of the Rosary (newsletter n°31), our eternal salvation through the communion of reparation on the first Saturdays of the month (newsletter n°17) and the wearing of the scapular of Our Lady of Mount Carmel (newsletter n°21),  the protection of nations and their conversion by their consecration to the Immaculate Heart of Mary (newsletter n°16), etc.  If we wish to receive all of these graces, there's no doubt that we should favour the devotion to the Immaculate Heart of Mary, particularly in this centenary year of the apparitions during which it was revealed.
But prayer is not enough.  We should also act on a temporal level, even if what we can do seems to have little chance of success.  God works with next to nothing, but not with nothing at all !  He wants us to do the minimum.  At Cana, Jesus could have easily filled the waterpots with wine directly without first asking for them to be filled with water.  The miracle would not have cost any more for it.  Likewise, he could have brought Lazarus back to life even if the stone had stayed in front of the entrance to the tomb.  He could just as well have resuscitated Lazarus Himself without anyone having rolled the stone away beforehand.  But the aim of these prerequisites is to allow us to show our Faith in a concrete way.  If we want God to intervene and put the situation to right, we have to act on two levels :  the spiritual and the temporal.  This indispensible union between prayer and action was illustrated in a remarkable way by Charles Péguy :
Of all the abuses which can be made of prayer and the sacraments, none is more odious than that of the laziness which consists of not working and not acting, and afterwards, and during and before, expecting prayer to fill the void…  Asking for victory and not wanting to fight, I find that ill-mannered !
The Crusaders (outstanding amongst them, Saint Louis) however, did not behave this way.   They fought a holy war, literally for the body of God, for the temporal of God, as they were fighting to recover Jesus Christ's tomb.  They did not pray like geese waiting to be fed.  They prayed, better than we do, and then, if I can say, in executing, and almost crowning, their prayers, they fought, themselves, as much as they could, with all their strength, and by themselves with all their temporal capabilities.  Because, in this temporal world, and for temporal conquest, you also have to engage the temporal.  (…)
Likewise for Joan of Arc who certainly did not undertake a holy war but who had surely thought of a holy war, as a continuation and crowning of the crusade, and who undertook not only a holy war, but a war as a vocation, and her own vocation, a war which she had been personally and formally ordered to wage.  And yet, all those people prayed better than we do.  But after they had prayed, they fastened their belts, not only for the crowning of their prayers, but also in obedience to the obligation to work.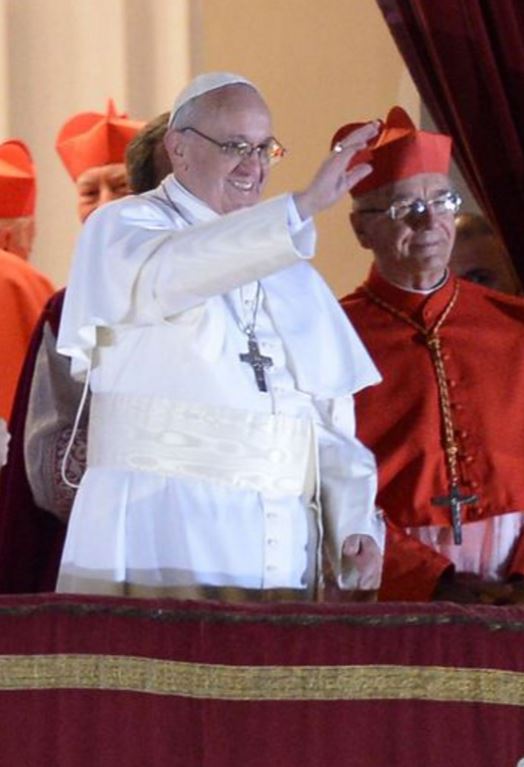 After having prayed, we have to act on a temporal level.  We don't necessarily have to do much, but we have to do something !  Therefore let's do what we are capable of, for example, go and see our parish priest and ask him to put the first Saturdays in place in our parish.
May these modest actions, our prayers and our signatures, contribute to the triumph of the Immaculate Heart of Mary.
In union of prayer in the Immaculate Heart of Mary.
Yves de Lassus,
Cap Fatima 2017