N° 64 : Sacrifices asked for by Heaven
Newsletter n°64 (29 November 2017)
Dear friends,
During the conferences given throughout this centenary year, a question which came up frequently was "what is a sacrifice?" or more precisely "how do we make sacrifices?".  This is an altogether legitimate question because during the second apparition of 1916, Lucia asked the Angel:  "How should we make sacrifices?".  Moreover, these are the only words which Lucia spoke to the Angel during the course of the three apparitions of 1916.  The question is therefore important.  Even if it has already been discussed several times in these newsletters (see newsletters n°6, n°7 and n°58), it seems useful to go over it again.
Sister Lucia often insisted on this point.  "What is Our Lady's main request?" John Haffert asked her on the 12th of August 1946.  Lucia replied:  "Sacrifice."  Haffert continued, saying:  "And what do you mean by sacrifice? "  She summed up everthing Our Lady as well as Our Lord, had told her:  "By sacrifice, Our Lady said that She meant the loyal accomplishment by everyone of the daily duties of their state of life." (see newsletter n°6)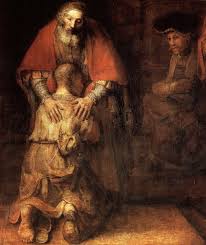 Note that Sister Lucia speaks of "sacrifice" and not of "penance".  Effectively, the Holy Virgin never pronounced the word "penance".  Moreover, just after the apparition of the 13th of October 1917, turning in the direction of Aljustrel, Lucia repeated to the crowd which had gathered around her:  "Do penance!  Do penance!  Our Lady wants us to do penance.  If you do penance, the war will end".  But that evening, Canon Formigao questioned the little seers:  "Did Our Lady say that she wanted people to do penance?  - Yes. -  Did she use the word penance? - No.  She said that we should say our Rosary, rid ourselves of our sins and ask pardon from Our Lord, but she did not speak of penance."
Lucia's replies might seem contradictory.  In fact, they are not, because in Portugese, to do penance does not mean engaging in mortifications;  rather, it signifies conversion, coming back to God, fleeing from sin.  This is surely the meaning that Lucia wanted to give to her words just after the apparition because a few moments before she had heard the very last words of Our Lady in that year of 1917:  "Do not offend the Lord our God any more for He is already so much offended."  To convey our Heavenly Mother's supplication to all those around her, but without giving away the words of the Holy Virgin, she could only ask them to convert so as to no longer sin.  Moreover, this is what she confided to Canon Formigao:  Our Lady wants us to rid ourselves of our sins.
But what is the difference between sacrifice and penance?  Penance, as understood in the Gospel and in theology, is an act of justice whereby the sinner recalls, with pain and confusion, that he has offended God, makes the effort to atone for this offense and to win back divine grace.  "If you don't do penance, said Our Lord, you will all perish".  Penance is therefore an effort or privation we impose on ourselves to make amends for personal faults or to earn a grace.  The penitent is someone who can redeem his faults.  At the end of confession, the priest gives us a penance, the merit of which is the redemption of a part of the punishment remaining after absolution.   
As for sacrifice, it does not pertain to justice, but to charity.  It is done for our neighbour.  It is therefore more selfless, more endowed with love.  We can impose it on ourselves, but it is also very frequently the simple acceptation with joy of a tiresome duty.  Saint Louis de Gonzague said:  "Mortifications which come from the seasons, from the temperature, are all the more commendable, when accepted bravely, for not being of our own choosing".  Thus, Our Lord did not die on the cross through penance:  it was a sacrifice asked for by His Father and wholly accepted in atonement for our sins.
Obviously, not much difference should be made between the two terms because in current usage one is often substituted for the other.  Sister Lucia herself used the word "penance" several times.  All the same, it is useful to underline this difference here so as to understand Our Lady's request.  By asking for sacrifices, She wanted us to concern ourselves with our neighbour's salvation.  Of course, we shouldn't forget our own.  Because our own personal conversion requires us to do penance to atone for our sins.  But we should also concern ourselves with our neighbour's salvation.  The Holy Virgin said so several times, notably on the 19th of August 1917, explaining why:  "Pray, pray very much and make sacrifices for sinners.  Many souls go to hell because they have no-one to sacrifice themselves and to pray for them."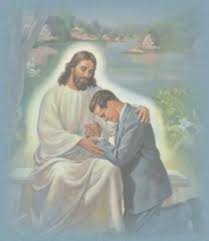 To sum up therefore, it can be said that penance is a privation made to atone for our own faults, a sacrifice is made to atone for those of our neighbour.  In the two cases, we can either choose to make this effort ourselves, or we can accept the annoyances or ordeals that Providence sends us.  Here, it is important to completely understand that what Heaven asks for above all is that we begin by accepting the sacrifices that we do not choose ourselves.  Sister Lucia told her confessors several times that both Our Lord and Our Lady had asked her to accept the efforts met with in the accomplishment of the duty of our state of life.  (See newsletter n°58)
This is exactly what Our Lord had already confided to Saint Margaret Mary;  "You are mistaken, my daughter, in thinking that you please Me with mortifications whereby your own will overrides that of your superiors …  I deplore all this as fruits corrupted by your own will, which I loathe.  I prefer rather that you progress through obedience, rather than by heaping austerities upon yourself by your own will."
Of course, it's not a case of completely rejecting voluntary penance.  After the apparitions, the little seers imposed numerous penances upon themselves, for example, wearing a cord around the waist.  But there is an order:  before imposing mortifications on ourselves, we should begin by accepting and offering up all the difficulties that we meet in our daily lives.  What would be the use of fasting every day if we get annoyed at the drop of a hat?  The offering up of sacrifices which we have not chosen for ourselves is what Our Lord asks for first of all.  We will go further into this in our next newsletter.
The Continuation of Cap Fatima 2017
Following the last newsletter we have received many replies asking us to continue its dissemination.  Among the replies there are also two other requests:
·       that we continue to organise preparations for consecrations to the Immaculate Heart of Mary
·       that we send meditations to help with the quarter hour of meditation for the first Saturdays of the month.
Before so many statements of support, some of them very touching, we have decided to continue with the work of Cap Fatima 2017, at least for another year, and eventually more, according to that which Providence incites us to do.
As the apparitions at Fatima were particularly rich, this prolongation does not pose any real difficulty for the newsletter, other than devoting the time necessary to write it.
For the first Saturdays of the month, a meditation on a mystery of the Rosary will be joined to the newsletter sent a few days before each first Saturday of the month, beginning with the first Saturday of the month of January 2018. 
We will propose dates for consecration to the Immaculate Heart for 2018.
In union of prayer in the Immaculate Heart of Mary.
Yves de Lassus