N° 65 : Sacrifices asked for by Heaven (continued)
Newsletter n°65 (17 December 2017)
Dear friends,
In the last newsletter, we looked at three points:
there are voluntary penances (which we impose on ourselves) and sufferings to which we are subjected,
both can be offered either in reparation for our sins, or for the conversion of sinners,
Heaven has asked us above all to offer the sufferings we are subjected to for the conversion of sinners.
While it's obvious that we shouldn't neglect voluntary penances, there are many people who don't have enough courage or willpower to set themselves penances.  On the other hand, we can't avoid involuntary suffering, which is inevitable in this world.  The latter are more commendable if we accept them and offer them up, as we do not choose them.  For many, life on this earth is just one long combat and a painful martyrdom.  We shouldn't complain, because all the sacrifices that life asks of us every day can be ways to salvation, as much for us as for our neighbour, sinners in particular.  And it is precisely these sacrifices that Our Lord and the Angel came to request for our times, affirming that in offering them we would save sinners:
In 1916, the Angel recommended that the little shepherds make a sacrifice "in every way they could".  Then, he asked them to accept "all the sufferings that Our Lord would send them". 
Our Lord made known to Sister Lucia that He asks us above all to lead "a life of justice in observing His law and accomplishing the duties of our state of life".
And all her life, Sister Lucia repeated what Heaven had confided to her.  She specified that the sacrifices asked for were efforts "that everyone should impose on himself to accomplish his own religious and material duties" as well as "the loyal accomplishment of the daily duties of one's position".
All these expressions are perfectly clear.  We can distinguish here three types of sacrifice:  to live in respect of divine law, to fulfil the duties of one's position in an honest and just manner and to accept the sufferings which Providence sends us.  As there are many people asking how they can make sacrifices, we thought it might be useful to give a few examples.
With regard to divine law, it's a case of respecting the laws of God and the Church.  For example, in this day and age, the precepts which are the most violated are those concerning moral law.  Nowadays, transgressions against purity and chastity are common on the part of single as well as married people, whether it be in the way they dress, they behave, misuse of marriage, etc.  What sufferings for Our Lord and Our Lady!
On this point, the Holy Virgin gave some indications to the little seers, in particular to Jacinta.  One evening, in Aljustrel, Jacinta confided to her mother:  "Mother, ( … ) Our Lady said that it is carnal sin which leads the most souls to hell".  In her third memoir, Sister Lucia confirmed Jacinta's confidence:
Sometimes, I would be asked if Our Lady, during one of her apparitions, made known to us which kinds of sins offended God the most.  They say that Jacinta, when she was in Lisbon, had said carnal sin.  As this was one of the questions that she also sometimes asked me, she must have, no doubt, asked it to Our Lady when in Lisbon, and this, then, is what Our Lady had made known to her.
Jacinta said this shortly before her death in 1921.  What would she say nowadays?  As it is carnal sin that particularly offends Our Lord.  In one of her ecstasies, Saint Catherine of Sienna received from God Himself the following revelation regarding carnal sin:
So great is the misery of these sinners that not only I, Myself, who am Supreme Purity, cannot bear them, but also the demons themselves whose friends and servants they have become, cannot bear to see such obscenities committed.  No sin is more abominable than this, or more darkens the light of intelligence.  The philosophers themselves - not by the light of grace which they had not, but by that which nature gave them - have known that this degrading sin obscured the intelligence;  and so they keep themselves chaste and continent the better to study.  (Le dialogue, 2e partie, chap. II, 2e réponse – Edition Téqui, 1976, p.109)
Sister Lucia once wrote to the Bishop of Gurza:
As you know, at Cova da Iria, Our Lady complained of the many sins by which God is very offended, and more than once She asked for prayer and penance in reparation.  She asked that penance be made and She announced several punishments which will come to pass if mankind does not change the way it lives.  However, she did not speak about a particular type of punishment.  But how can we doubt that the sin of impurity is not one of the principal sins which led Our Lady to speak to us with such bitterness during her last apparition?  ( … )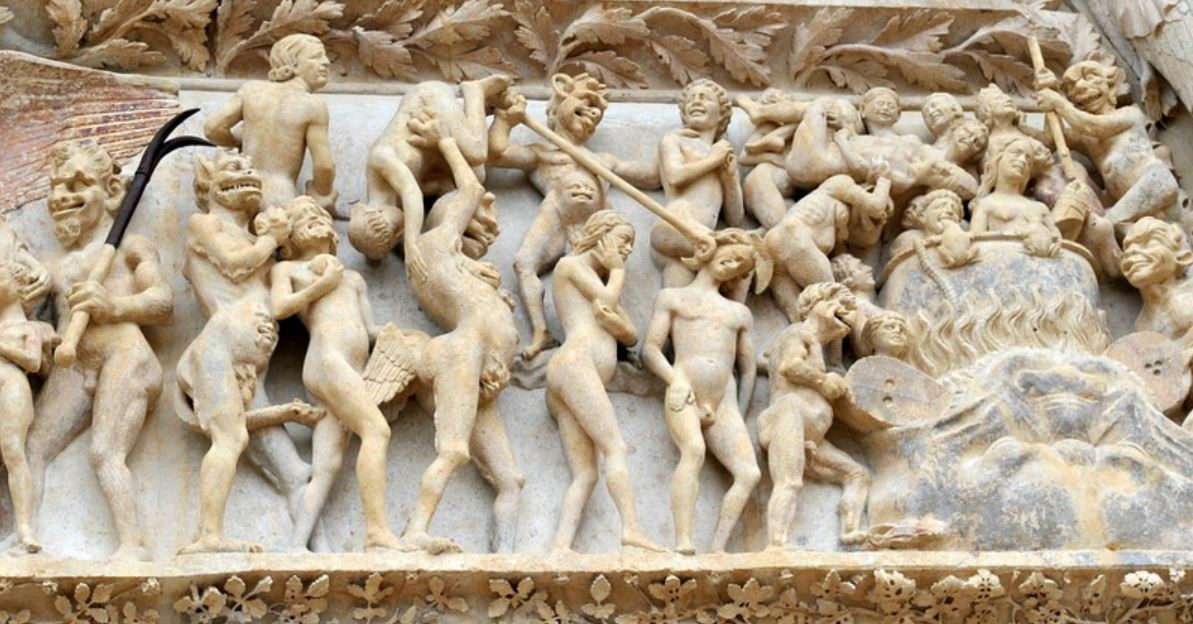 These souls which are lost for all eternity are, without doubt, for the most part, victims of this poisonous leprosy which, at this time, infects a large part of mankind.  Is it not also true that already in the Old Testament, it was the sin which several times provoked the Lord's punishment?
We should therefore do our best to have a pure and chaste conduct so as never to offend Our Lord by this sin which hurts him so much.  Staying pure and chaste:  that's a very commendable effort these days!  By offering the sacrifices which such a conduct demands (for example, refusing to go and see a show or a film in which you know there are scenes which are an offense to purity), we can save sinners.  Ask Our Lady for this grace, particularly when we meditate on the fourth joyful mystery, whose fruit is conformity to divine law.
The other effort asked for by Our Lord is the peaceful accomplishment of our state of life.  In this domain, the opportunities for offering efforts or sacrifices are numerous.  Take one example:  when we're on the road, do we always drive carefully?  How many people have had accidents because they drove too fast!  Also, don't we get easily irritated whenever we're behind the wheel?  Why?  If the person in front of us is driving too slowly and perhaps making us late, rather than attempt a dangerous manoeuvre, offer up the required effort needed to make us stay patient.  Likewise, in traffic jams, we should take advantage of the time that we're losing to offer up this sacrifice and, why not, to say a short prayer.  We complain that we never find the time, not even ten minutes, to speak simply, to have a heart-to-heart with God.  Well then, make the most of all these moments when we have to wait (a traffic jam, a red light…) to immediately turn our spirit towards God and have a conversation with Him.
Of course, this is only one example, because every day, on the road or elsewhere, there are numerous, not to say innumerable, occasions to offer up sacrifices in the accomplishment of the duties of our state of life.
The third effort, that asked for by the Angel, is more general.  It concerns all the sufferings that, according to the Angel, God sends us:  solitude, sickness, poverty, infirmity, hunger, the loss of a loved one …   All these sufferings that we meet throughout our lives and that we can't avoid, we are asked by Our Lord to accept and to see in them a way of uniting with His Passion and above all to offer them up for the conversion of sinners.  Certainly, this offering, even if made with our whole heart, does not efface the pain we feel.  But it gives an immense value to this suffering:  we can therefore share in the sufferings endured by Our Lord to redeem the world and obtain graces for sinners.
These are, then, the sacrifices Our Lord asks of us today.  In all of this there is apparently nothing extraordinary or very difficult:  it is within reach of everyone.  Moreover, the joyful acceptance of all these sacrifices and offering them for the conversion of sinners demands a strong will, a will stronger than going without food, for example.  But this is what Heaven asks of us.  If we obey, we will greatly benefit from it.  If, for the love of Our Lord, we avoid all irritation, fits of anger, bad moods, etc., our lives, as well as the lives of others, will be transformed.  And what graces will we obtain for sinners!  Also, ask Our Lady to accord us the grace to have the courage to offer up all the sufferings that we meet in our daily lives.  And each time, say the prayer for this that she taught us Herself: "O my Jesus, it is through love for thee, for the conversion of sinners, in reparation for the offences made against the Immaculate Heart of Mary and for the Holy Father".  And if we don't think of it during the day, at least say it in our morning and evening prayers.
In union of prayer in the Immaculate Heart of Mary.
Yves de Lassus.